Basement Leaks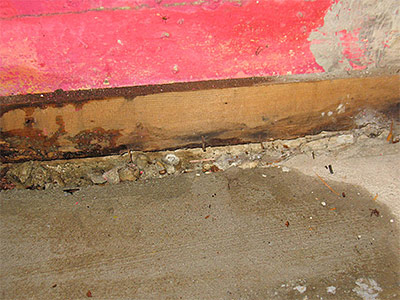 Many people have had to deal with issues like water in the basement at least once in their lifetime. This area of a property is particularly vulnerable to leaks and damage and will flood if there's a problem. There are some preventive steps you can take and repairs you can perform that would ensure that your basement doesn't have leaks or floods.

Mike Langley Excavating provides excellent and thorough basement waterproofing services in Bloomington, Unionville, Clear Creek, Ellettsville, and Martinsville and in Harrodsburg, Spencer, Nashville, Bedford, and Monrovia. You can trust them to address the matter efficiently.


How to Basement Leaks Occur?
Basement leaks can happen for a number of reasons and it's important to address them quickly before they cause big problems. Here are some reasons why leaks happen:


Problems with Roof Drainage – This is one of the most common reasons for basement leaks. If water from the roof doesn't drain well, it can easily flow out of the gutter and slide from the siding straight to the foundation. This can damage the foundation wall.


High Water Tables – If your property sits on a high water table, the moisture can rise through your basement floor and lead to a damp basement. You need to install a sump pump or upgrade the waterproofing in your basement to ensure there's no flooding.


Hydrostatic Pressure – If there's too much water in the soil surrounding the foundation wall, the hydrostatic pressure can cause cracks and other such problems. You need to have proper landscape drainage in place to ensure that excess water is drained from the soil that surrounds the walls. If the cracks do form, water can seep through them easily and cause the basement to leak.


Plumbing Problems – Leaking pipes, humidifiers, bathrooms, unvented dryers, etc., can easily cause plumbing problems and that can lead to leaking basements.


How to Address the Problem
Leaking basements can lead to expensive repairs and unwanted hassle. That's one of the reasons why it's vital to address the problem as quickly as you can, here are some known solutions:


Roof Drainage – When your basement floods, the first thing you need to check is the roof. Make sure the gutters are clean and the water is directed away from your property. You should do this as quickly as you can to ensure the leakage doesn't damage the foundation wall.


Landscape Drainage – If you don't have a proper landscape drainage system in place, there'll be nothing that would direct water away from the soil and foundation wall. You need to make sure that your backyard is graded in such a way that water is directed away from the property.


Sump Pumps and Basement Waterproofing – You need basement waterproofing to deal with high water tables. You can install a sump pump that would ensure all excess water is collected and taken away from the property.


These basement leak repairs will ensure the room is free from moisture, and is relatively dry. If you want to ensure that your repair job lasts for a long time, you need to hire skilled and experienced contractors like Mike Langley Excavating that take customer satisfaction very seriously.

"MORE ARTICLES"

Foundation Cracks
Excavating Contractors
Basement Waterproofing
Foundation Repairs
Demolition Contractors

We Provide Services to the Following Cities and Towns in IN: