Excavating Contractors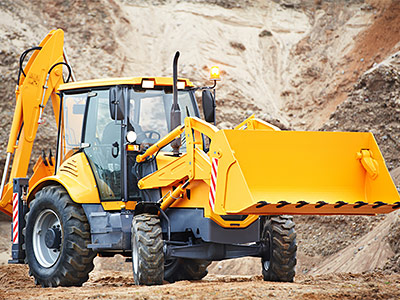 Excavating is the process of moving soil, rocks, and earth from one place to another. It's required in a number of landscape and home repair projects. However, excavating is a complex process that requires experience, knowledge and expertise. If you don't bring in skilled earthmoving contractors to do the job, you might have to deal with unexpected damage and repairs.

Mike Langley Excavating provides excellent and thorough excavation services in Bloomington, Unionville, Clear Creek, Ellettsville, Martinsville, Harrodsburg and in Spencer, Nashville, Bedford, and Monrovia. You can trust them to address the matter efficiently.


When in Excavation Used?
Excavation is commonly used in landscaping and outdoor upgrade projects because many installations can't happen without earthmoving. Here are some projects in which excavation is used:


Installation of Utility Lines – New properties require utility connections like water, power, gas, and telephone lines. These lines are often installed underground and excavation is required at this point.


Landscape Drainage – If you want your landscape to have a good drainage system, you need to ensure that the ground is graded to direct the water away from the property and towards the drains. The grading process requires land excavation and proper tools.


Foundation Wall Repair – If your foundation wall is extensively damaged or has large cracks, you need call in a professional who'll dig around the perimeter of the wall and conduct comprehensive repairs. This is when excavation services would become necessary.


Sump Pumps – These pumps are installed in the basement to ensure there's no flooding and it requires some excavation. After all, you need to dig into the earth under the basement to install the system.


Septic Systems – If you live in a relatively remote area, you need to make arrangements for waste disposal. Septic systems are ideal for that; however extensive excavation is required in this project.


Drainage and Sewer Systems – Whether you want to repair the system or replace it, you need access to the pipes. You can gain access if you remove the earth that sits on top of old pipes.


How to Hire the Right Excavating Company
This isn't an easy task to do so you need to hire an experienced excavating company to handle the job. Here are some tips that might help:


Choose a company with experience and a good reputation - Excavation can be a little risky and cause damage to utility lines hidden under the ground so you need someone who knows what they're doing.


Pick an excavating company that has the right equipment - They need machines that can dig. as well as vehicles that can transport the earth to another location until the hole needs to be filled again.


Check for licenses and insurance - It's never a good idea to hire a company without verifying the license and insurance. In case the contractors cause damage, your interests are covered as long as the company is insured.


If you want to ensure that the excavation is carried out smoothly, you need to hire skilled and experienced contractors like Mike Langley Excavating that take customer satisfaction very seriously.

"MORE ARTICLES"

Foundation Cracks
Basement Waterproofing
Basement Leaks
Foundation Repairs
Demolition Contractors

We Provide Services to the Following Cities and Towns in IN: